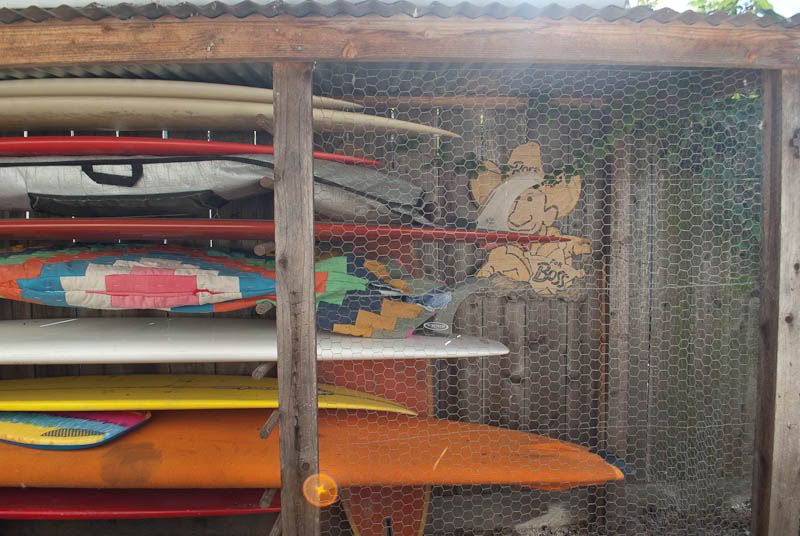 I have an
Art Barn
and Ross has a surf shed. Right outside the
laundry room
is a place to store boards and a place to shower off.
The board in the middle is covered by a board sock that I made Ross for Christmas. I keep meaning to post about it but basically it is an old quilt that I cut out and sewed to fit his boards.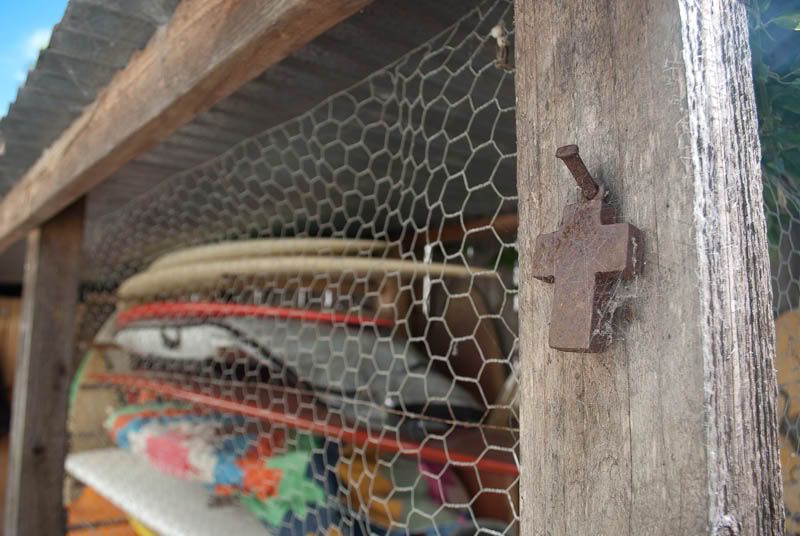 A friend gave us this
'house blessing'
for our wedding. It is supposed to bring 'protection, production and fertility.' It has been nailed into the surf shed since we built it 6 years ago.
The outside shower... very simple, yet my favorite place to shower.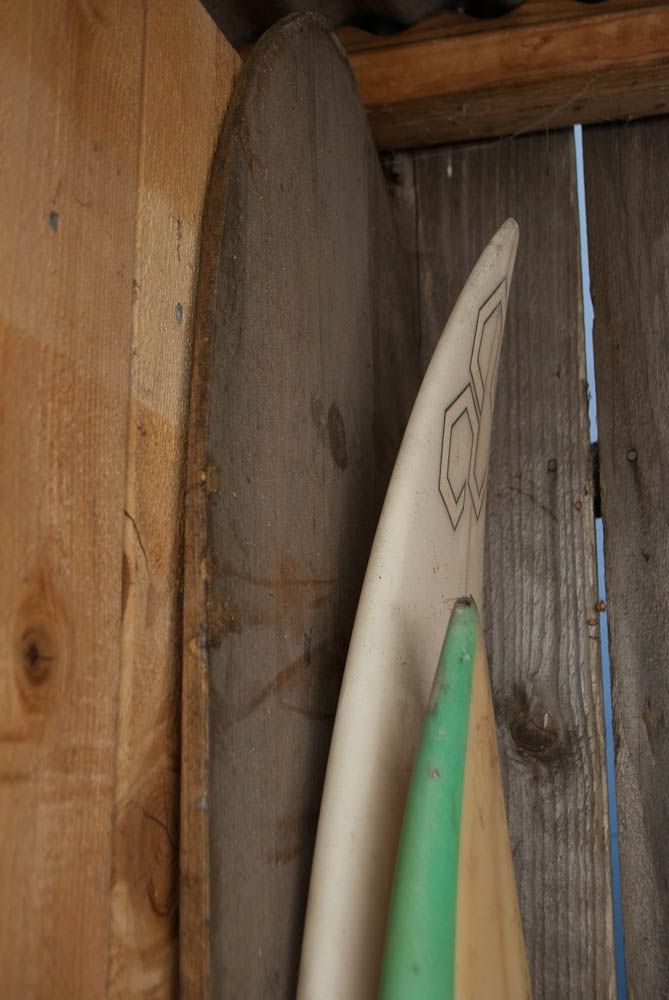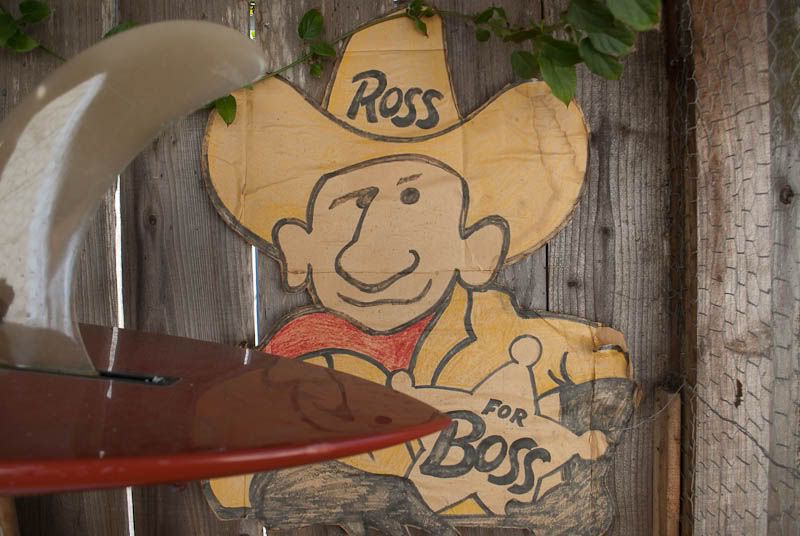 "Ross For Boss." Found in an alley way trash can. I made Ross stop the car so that I could snag it. Perfect for 'Ross the Boss,' no?