To say that this was a hectic weekend would be a serious understatement. It began with my sister Vanessa's graduation and ended with a Sip n' See for my dear friend Cara. But first the graduation...
On our way... Isn't she the cutest.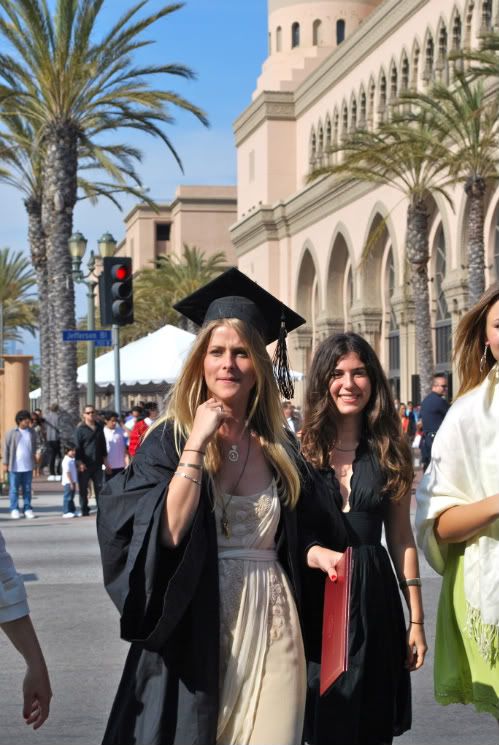 A little bit about my sister... First I love her to death. She is an incredible friend and is loved by everyone who knows her. She is wildly passionate about film and is going to have an amazing career, I know it. This weekend she graduated from USC's film school... which is truly awesome... there were only 70 kids in her department. It was her dream. Years ago she photo shopped a picture of herself in front of Tommy Trojan wearing a cap & gown and it really happened. She is already in the industry working for
the Masses
. And has so much ahead of her. I love you V- Woman... keep dreaming.