Last night as I was opening my mail I remembered that I forgot to share the paper that went along with such an eventful weekend. Both were designed by Pica Press, I am crazy in love with everything that they do.
Vanessa's graduation announcement.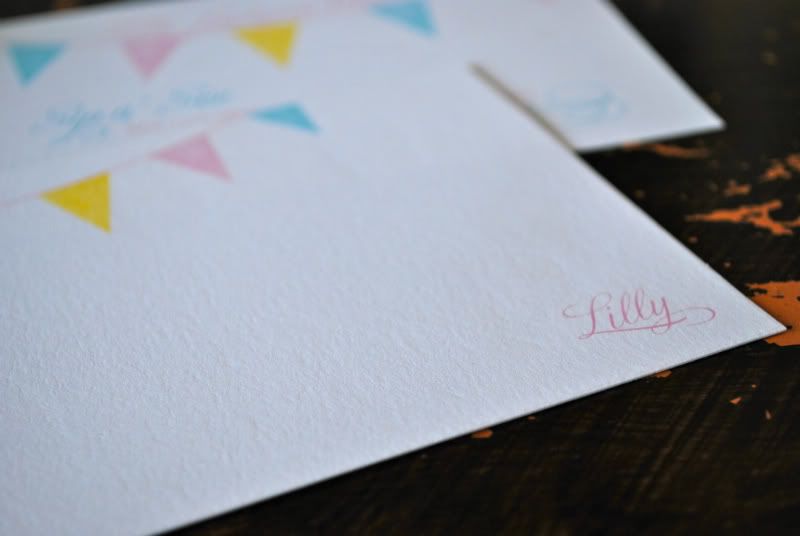 The invite + note cards that Nancy and I gave as our gift to Cara.