Hello Fern and Feather... My name is Ashley and I have a blog called
Chasing Heartbeats
. I live in Germany's
Black Forest
or "Schwarzwald", a picturesque landscape of mountains, thick forests and vast farmland where the Brothers Grimm based many of their fairy tales. A California girl with previous homes in Paris and San Francisco, moving here was a big change of pace, but the beauty I am surrounded by never ceases to amaze and inspire me. Our icy winters contrasted by blazing summers dramatically effect our style here, when the weather is nice everyone is outside riding bicycles, swimming in the lakes and hiking through the forest- clothes are casual and comfort is key. In the spirit of summer, here is our sunny weather style: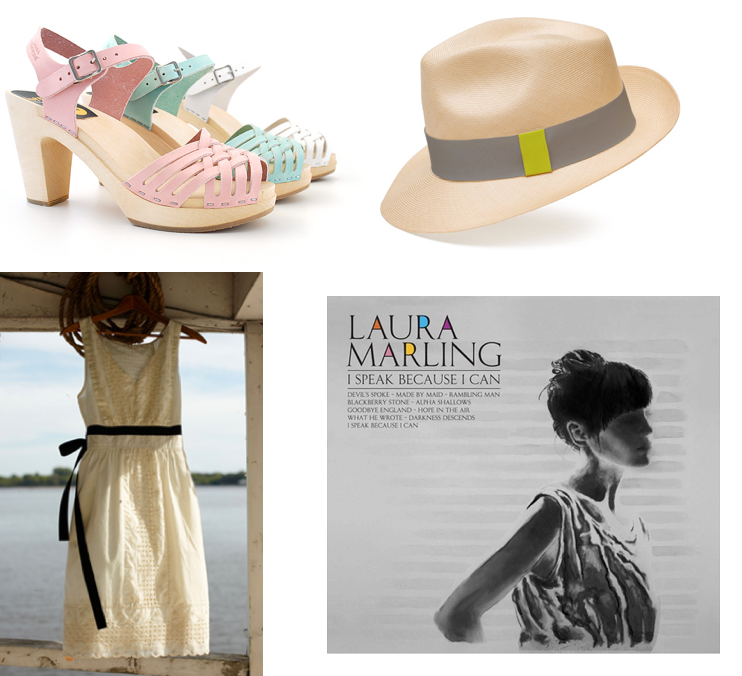 Clothing~ I live in
sundresses
here- something you can wear to work, to the lake for a lunchtime picnic, on bicycle rides and around town to the farmer's market. It gets super hot and humid here and your clothes need to flow and be comfortable. Big Plus to us in Europe, Anthropologie has started selling from the UK! so now I don't have to wait to a trip to the states to stock up :)
Shoes~ Swedish
Hasbeens
LOVE these sky high sandals. comfortable, cute and super high quality. plus they go with just about every summer outfit!
Music~
Laura Marling
love her lyrics and beautiful voice
accessory~ a good
hat
is essential for days lounging by the lake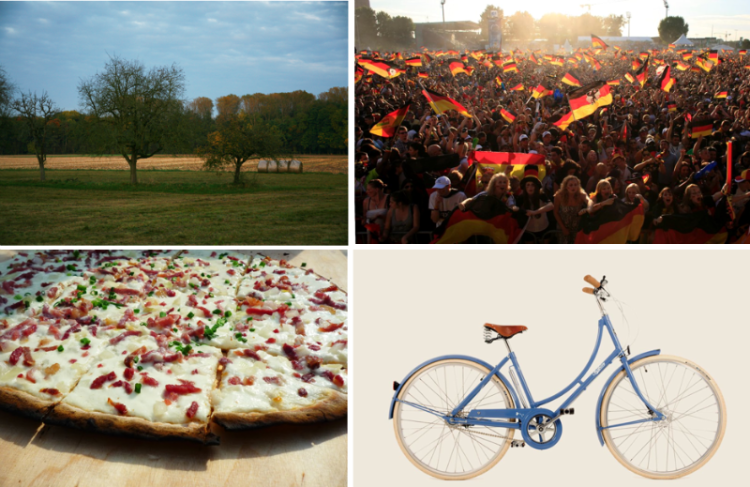 Scenery Shot~ The land here is a combination of farm land and forests, which makes for lots of gorgeous landscape photos ;)
Culture~
Fußball
culture, Soccer/Football is the only sport I really enjoy watching, and Germany is a country with a great love affair with the sport. When we lost against Spain in the semi-final of the world cup, I swear, the entire country's heart broke :( But after a win, everyone goes wild, the excitement in the air is contagious and so much fun to be a part of.
Food~ Flammkuchen, This thin crust "pizza" is particular to our region here in Germany and across the border in Alsace, France. Bacon, Onions and a creamy sauce is the classic recipe, and delicious!
Need for survival-
Bicycle
, One of my favorite parts about europe and especially Germany, is how bike-friendly it is. The entire country is lined with bike trails so you can get just about anywhere by bicycle. Not a big fan of cars, especially when the sun is shining- my bicycle is my best friend!