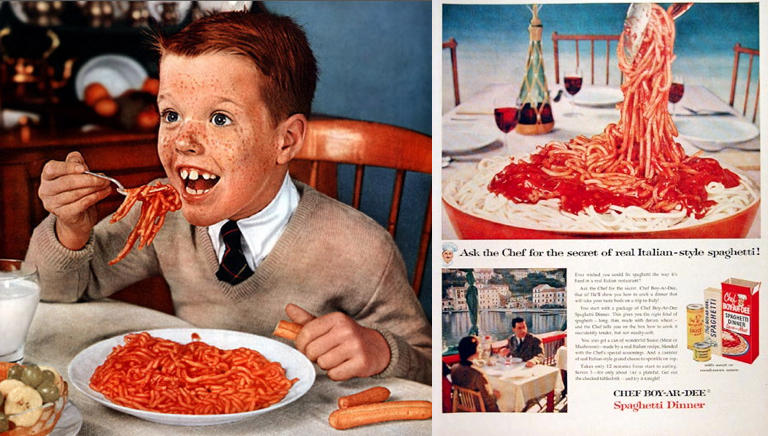 Ingredients:
2 Tbs. olive oil
1 1/4 lb. each ground beef
1 1/4 lb. ground pork
Kosher salt and freshly ground pepper, to taste
4 oz. pancetta, cut into 1/2-inch dice
1 yellow onion, finely diced
2 carrots, peeled and finely diced
1 celery stalk, finely diced
5 garlic cloves, minced
1/3 cup tomato paste
1 cup dry red wine
1 cup milk
2 cans (each 28 oz.) whole tomatoes, passed through a food mill
2 bay leaves
1 Parmigiano-Reggiano cheese rind
1 lb. tagliatelle, cooked
Grated Parmigiano-Reggiano cheese for serving

Directions:
In the stovetop-safe insert of a slow cooker over medium-high heat, warm 1 Tbs. of the olive oil. Add the ground beef, pork, salt and pepper and cook until browned, about 12 minutes. Transfer to a paper towel-lined plate. Add the pancetta to the insert and cook until crisp, about 7 minutes. Transfer to a paper towel-lined plate.

Reduce the heat to medium and warm the remaining 1 Tbs. olive oil. Add the onion, carrots and celery and cook until soft and translucent, about 8 minutes. Add the garlic and cook, stirring constantly, for 1 minute. Stir in the tomato paste and cook for 2 minutes. Add the wine and simmer until almost evaporated, about 5 minutes. Add the ground meats, pancetta, milk, tomatoes, bay leaves, cheese rind, salt and pepper and bring to a simmer.

Place the insert on the slow-cooker base. Cover and cook on high until the sauce thickens, about 3 1/2 hours. Discard the bay leaves and cheese rind. Adjust the seasonings with salt and pepper. Toss the pasta with about 3 cups sauce (reserve the remaining sauce for another use). Serve immediately and pass the grated cheese alongside. Makes 9 cups sauce.

Williams-Sonoma Kitchen.