I have a very messy desktop full of images that I love and since I seem to add to the list every day I decided that I need to get posting...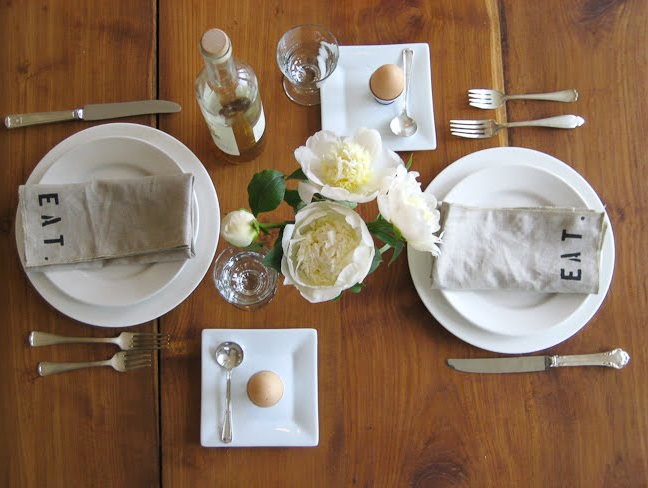 I love these
napkins
.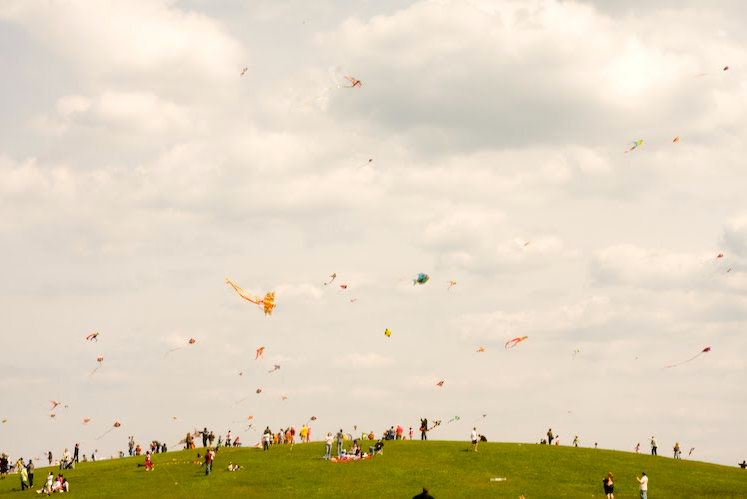 Everything about this photo says JOY to me. Check out
Cup of Jo
to see the other 2 photos in the series.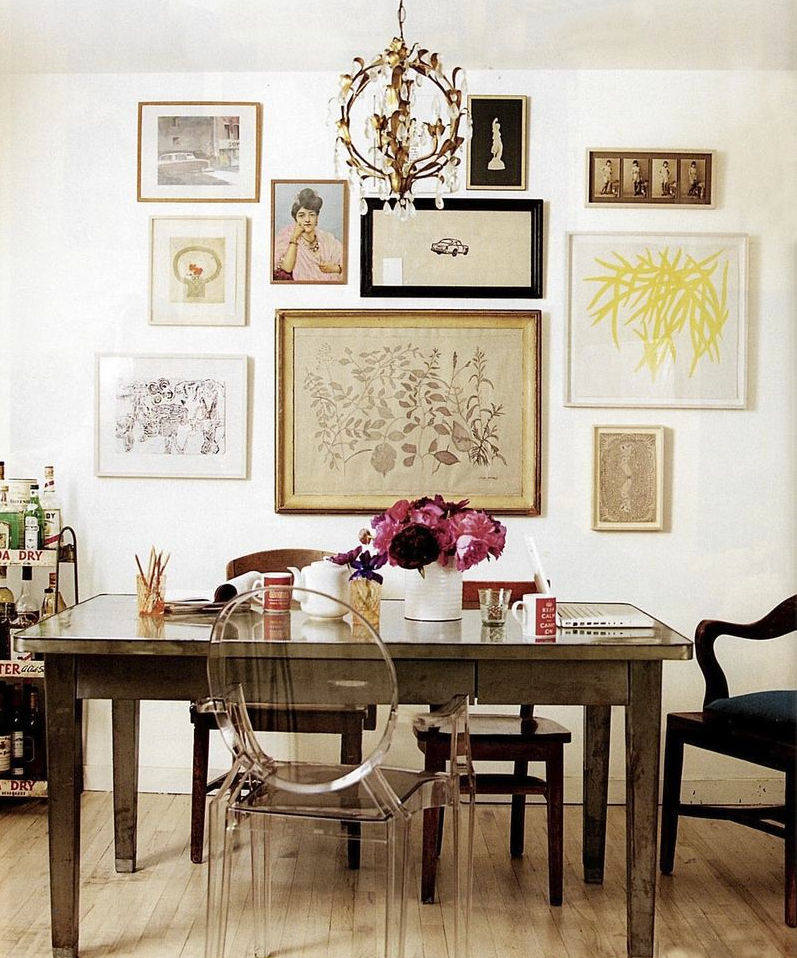 I love it when nothing in the room matches but it goes together so well + I have always been smitten by lucite chairs. {image found at
erin.ever.after
}