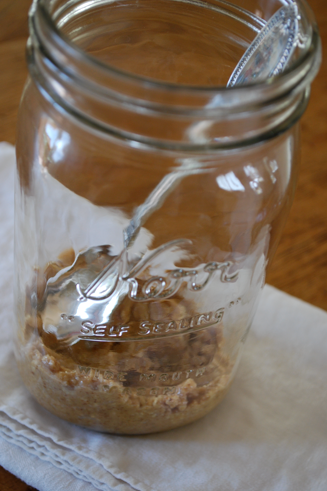 I had a T pick up last week and I was given the most amazing homemade, organic, nut butter that I have ever had. Katie was kind enough to share the recipe and I asked her if I could share it with you. enjoy.
Here is Katie's fabulous nut butter recipe:
-2/3 cup cashews
-1/2 cup pecans
-1/2 cup peanuts (or if you are out you can use two-three large tablespoons of organic peanut butter/woodstock farms or maranatha)
-1 heaping tablespoon Really Raw Honey- pesticide free and unheated
-2 tablespoons grape seed oil or sometimes I have used Nativa Coconut oil too. Or you can save the peanut oil on the top of a new org. peanut butter and use that.

Use a hand nut grinder (like from Williams Sanoma or one your grandma gave you) and grind all nuts to fine. You can skip this process but your food processor will start to smoke.

Put all the chopped nuts in your processor (I used the mini cuisinart) with the oil and honey and start processing. You might have to turn it on and off and wait for it to cool down. Also, you can see whether or not you need to add more oil.

*(All nuts are unsalted and organic from Sun Organic Farm- their distribution office in right off San Marcos Blvd and they let you go in an pick out whatever you want instead of having to order it online.)

*I have also used almonds, pine nuts, and any other nut combo you can think of. It is whatever you like. You can also mix in agave or cocopura (organic raw pure coconut) instead of honey. Yum!

It really only takes about 10 min. total to have fresh organic nut butter. It is so good on that bread you mentioned in your blog. I started giving it to Evie on that bread when she was about 2 and that is all she (and I) want to eat.